Silicon Valley

Silicon ValleyExecutive Tours
Uniquely Designed For Leadership Teams
Looking for inspiration and game-changing ideas ?
Are you worried about new technologies disrupting your industry ?
Want to turn disruptive threats into innovation opportunities for your company ?
Visit top technology companies in Silicon Valley
Get to know the most promising start-ups transforming entire industries.
Meet with top experts and thought leaders of Silicon Valley
Our team will design unique, highly customized experience for
your group of senior-level executives that will help to:
Reveal disruptive threats in your industry
Discover growth opportunities behind the technology threats
Get inspired and transform your thinking
Speakers of our previous programs
Steve Goldberg
Partner at Venrock, Board Director at SV Forum
Steve joined Venrock in 2009 after having been CEO of several early stage companies including DataRunway,
Vidient, Arcwave and CoWave Networks. Prior to that, he was Vice President of Research and Development at Nokia
Internet Communications and Vice President and General Manager of the Wireless Communications Division at Cylink Corporation.
Steve also held senior management and engineering positions at Trimble Navigation and Hewlett Packard.
At Venrock, Steve focuses on investments in connectivity, M2M/Internet of Things, robotics and embedded systems. He currently
sits on the Board of Directors of Asoka, FutureDial, Red Seal, and Quantenna Communications. Previous board seats include Canesta (Acq by Microsoft),
Kineto Wireless (Acq by Taqua), Newport Media (Acq by Atmel), and Teranetics (Acq by PLX Technology).
Steve received his B.S. and M.S. in Electrical Engineering from Washington University and his Ph.D. in Electrical
Engineering from the University of California, Santa Barbara.
Read more…
Show less…
William H. Draper
General Partner, Draper Richards
With over forty years of experience, William H. Draper III is one of the West Coast's first venture capitalists and the founder of Sutter Hill Ventures in Palo Alto,
California. During his twenty years as the senior partner of Sutter Hill, he helped to organize and finance several hundred high technology manufacturing companies.
Former Chairman of the Export-Import Bank of the United States and Undersecretary General of the United Nations, he is currently the
General Partner of venture capital companies Draper Richards L.P., Draper Investment Company, and Draper International.
He is also a member of the Council on Foreign Relations and the President's Council on International Activities at Yale University.
Recently, Mr. Draper authored the book, The Startup Game: Inside the Partnership between Venture Capitalists and Entrepreneurs.
Mr. Draper received the Vision Award from SD Forum and was inducted into the Dow Jones Venture Capital Hall of Fame.
He also has received Lifetime Achievement Awards from the Silicon Valley Fast 50, the International Business Forum,
and the National Venture Capital Association.
Read more…
Show less…
Steve Blank
Entrepreneur, Author of The Four Steps to the Epiphany
Over the last 35 years, Steve has been part of, or co-founded eight Silicon Valley startups.
These have run the gamut from semiconductors and video games to personal computers and supercomputers
(MIPS, Zilog, Rocket Science Games, SuperMac, Convergent Technologies, Ardent, ESL). Steve's last company was E.piphany, an enterprise software company.
Steve moved from being an entrepreneur to teaching entrepreneurship to both undergraduate and graduate students at U.C. Berkeley-Haas Business School,
Columbia University, NYU, Stanford University Engineering School and UCSF.
Steve is a past board member of California League of Conservation Voters (CLCV),
Audubon California, Peninsula Open Space Trust (POST) and Startup Weekend. He served as a governor's
appointee to the California Coastal Commission. Steve Blank's The Four Steps to the Epiphany is the bestselling
classic that launched 10,000 startups and new corporate ventures – one of the most influential and practical business books of all time.
Read more…
Show less…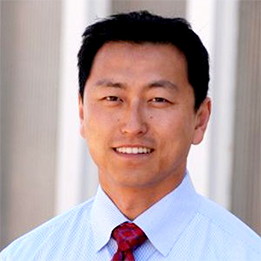 Ken Singer
Managing Director of the Center for Entrepreneurship and Technology (CET) at UC Berkeley
and Founding Board Member at the Applied Innovation Institute, San Francisco Bay Area
Kenneth Singer is a serial entrepreneur, technology executive, university lecturer, and director/advisor
to numerous startups in the US and Europe. A 14-year veteran of the mobile industry, Ken created solutions spanning all forms of
mobile technology and has founded or co-founded five companies in the mobility space. Ken was the co-founder and CEO of AppCentral,
the first enterprise app store to let companies distribute mobile applications to their employees'iPhones, iPads and Android devices.
Ken successfully led the company through difficult market conditions and several rounds of venture financing.
Since 2008, Ken has been teaching the Mobile Applications and Entrepreneurship course in the College of Engineering.
One of the first of its kind, the interdisciplinary course provides Berkeley students the opportunity to develop a working mobile
application and business plan. Ken is a frequent speaker at industry conferences and has been a guest lecturer at Tsinghua University and CYUPS in Beijing.
Read more…
Show less…
Vadim Kutsyy
PayPal, Head of Data Strategy and Stewardship
Vadim is a collaborative leader who combines expert level statistical modeling and computer science knowledge
and understanding of the business to provide powerful models used in making strategic decisions.
He has ability to lead teams and work independently under demanding time constraints and a passion
for designing high performance analytical systems with deep understanding of underlying data.
Vadim's charter is to maximize the value of data assets through facilitation of planning, governance and prioritization
of PayPal's core & functional data needs, improvements in data definitions, quality and consistency, certification of critical data,
and providing strategic framework to improve overall capabilities.
He also advises U.S. Department of Commerce efforts to revolutionize Commerce's data – to foster innovation,
create jobs, and drive better decision-making throughout economy and society.
Previously, Vadim worked as a Head Scientist at eBay Inc Big Data and as a Head of Inc Data Lab.
Read more…
Show less…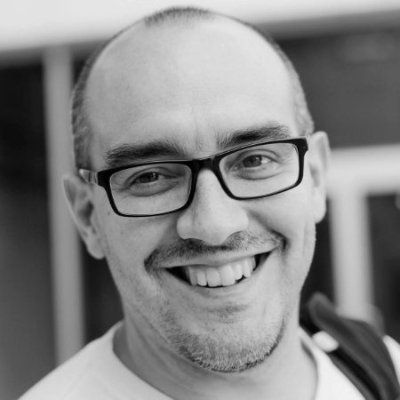 Dave McClure
Geek, Investor, Troublemaker, Sith Lord.
I'm a geek, investor, former coder & entrepreneur, occasional blogger and internet marketing nerd.
I've lived in Silicon Valley for over 25 years and I'm passionate about startups & entrepreneurship.
I've invested in hundreds of companies all over the world.
I'm the founding partner of 500 Startups (http://500.co), a global venture capital firm with ~$250M under management.
We have invested in over 1,500 companies across 50+ countries including: Credit Karma, Grab, Twilio, Udemy, Ipsy,
TalkDesk, Intercom, MakerBot (acq SSYS for $400M), Wildfire Interactive (acq GOOG for $350M), and Viki (acq Rakuten for $200M).
Previously, I was on the investment team at Founders Fund (2008-2010), and led the Facebook fbFund incubator (2009).
I was Director of Marketing at PayPal (2001-2004) before IPO and after acquisition by eBay. After leaving PayPal in 2004,
I was an investor/advisor in ~15 startups including Bix.com (acq YHOO), Mint.com (acq INTU), Jambool (acq GOOG),
TeachStreet (acq AMZN), SlideShare (acq LNKD), and Mashery (acq INTC). Before PayPal, I founded Aslan Computing, acquired by Servinet in 1998.
500 Startups invests in companies building consumer and business internet services. Our headquarters are in Silicon Valley,
although our team speaks 25 languages and is all over the world, including San Francisco, New York, Miami, LA, Canada, Mexico,
Brazil, India, China, Korea, Japan, Taiwan, Singapore, Malaysia, Thailand, Vietnam, UK, Norway, Germany, Turkey, and the Middle East.
In addition to investment, we help startups with product and marketing, customer development, design and usability, online distribution,
business metrics, and fundraising.
Read more…
Show less…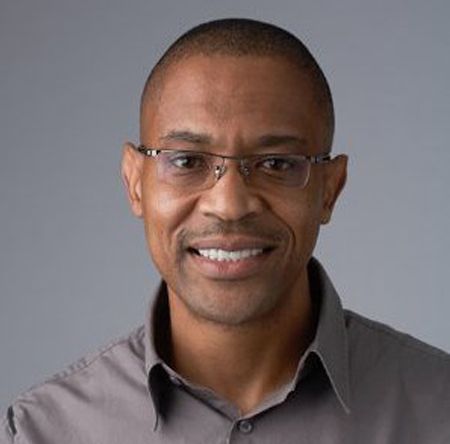 Hugh Molotsi
Vice President at Intuit Labs Incubator
Hugh Molotsi is an innovation leader, whose goal is to dramatically improve the lives of people involved in
small businesses and organizations by developing revolutionary products and services that enable them to run more effectively and efficiently.
Hugh is the Vice President of the Intuit Labs, an internal incubation team in Intuit's Innovation and Advanced Technology Group that incubates
nascent strategic businesses and helps grassroots innovation teams develop their concepts into products they can experiment with customers.
Hugh has a passion for innovation and has helped to launch several new businesses at Intuit including Intuit Payments. Hugh is also a
Financial Advisory Board member at the #YesWeCode initiative targeting low-opportunity youth and providing them with the necessary
resources and tools to become world-class computer programmers.
Hugh holds a Master of Science degree in Computer Engineering from Santa Clara University and a Bachelors of Science degree in Computer
Engineering Technology from the University of Southern Mississippi.
Read more…
Show less…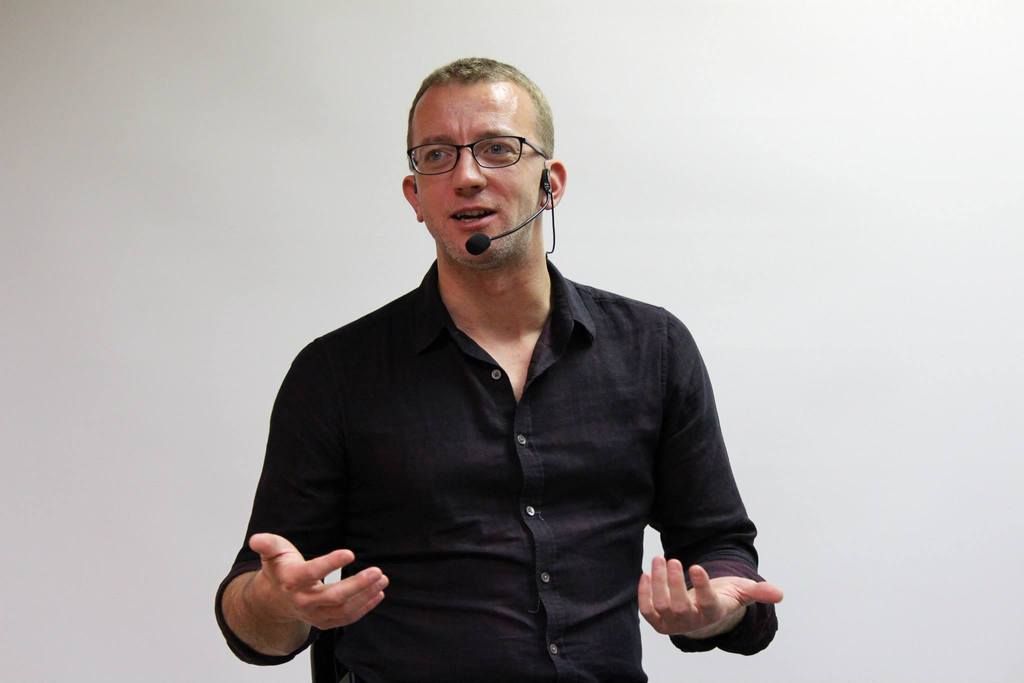 Renaud Visage
Co-Founder & CTO of Eventbrite
Renaud is the co-founder and CTO of Eventbrite with CEO Kevin Hartz,
and President Julia Hartz. He is a mentor, advisor, and investor in many European accelerators and startups.
Renaud started his career as an environmental consultant with Geomatrix Consultants where he designed and
managed large-scale environmental cleanups. Fascinated by the Internet, Renaud joined, as the Director of Engineering,
Internet photo-sharing pioneer, Zing Networks which was funded by Kleiner Perkins Caufield & Byers and later acquired by Sony ImageStation.
Renaud is also an accomplished architectural and travel photographer. His work is represented by various stock
photo agencies around the world like Getty Images, Age Fotostock or Alamy. His work has been used in magazines,
books, movies, brochures and advertisements in more than 20 countries. A portfolio of his work can be seen on his photography web site.
Renaud has a Master of Engineering from Cornell University and from Ecole Centrale de Lyon (France).
Read more…
Show less…
WHAT CUSTOMERS ARE SAYING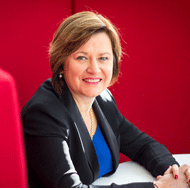 "Thank you for such a wonderfully inspiring week. Your commitment, attention and stimulation made for a very thought provoking week. It was truly transformational."
Jacki Johnson, CEO at IAG New Zealand
"Thanks to the executive tour to Silicon Valley, our group was able to truly immerse in the culture and the process of innovation.
The program was extremely practical and useful. With visits to Silicon Valley's successful companies such as Google,
Facebook, meetings with businesses in the financial sector – Intuit, Paypal, and tours of business incubators, we were able to
experience best practices of Silicon Valley companies, which will help us create and sustain innovation within our organization."
Vladimir Urbansky, CEO of AlfaLabs, Alfa-Bank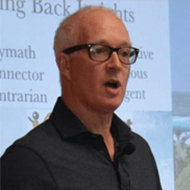 Silicon Valley Innovation Center is a fascinating hub for entrepreneurs, innovators,
and all those keen to follow new developments and trends. My talks and seminars there
have impressed me with the enthusiasm and talent of the attendees,
and the quality of the participating companies from Pandora to Cisco, UCSF, Symantec and others."
Jonathan Littman Co-Author of "The Ten Faces of Innovation: IDEO's Strategies" (USA)
The team at the Silicon Valley Innovation Center (SVIC) is very well connected locally in the Silicon Valley and also brings their multi-national team together to bridge Silicon Valley to reputable leaders around the world. I am honored to be affiliated with the impressive list of great speakers they bring to their events such as Pitch Johnson and other greats."
Andrew Romans Co-founder of Rubicon Venture Capital (USA)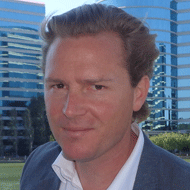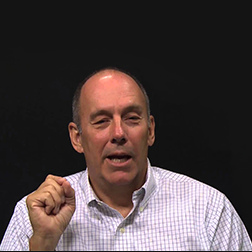 "SVIC organized a fantastic tour for 65 participants, including a series of meetings on
Stanford campus with very experienced professionals who could speak directly to Stanford's entrepreneurial role in Silicon Valley from different perspectives. A nice touch"
Jim Pulcrano, IMD EMBA Teaching Team
to get a quote on a custom executive tour for your company ,
fill in the form and WE'LL provide you a CUSTOM OFFER